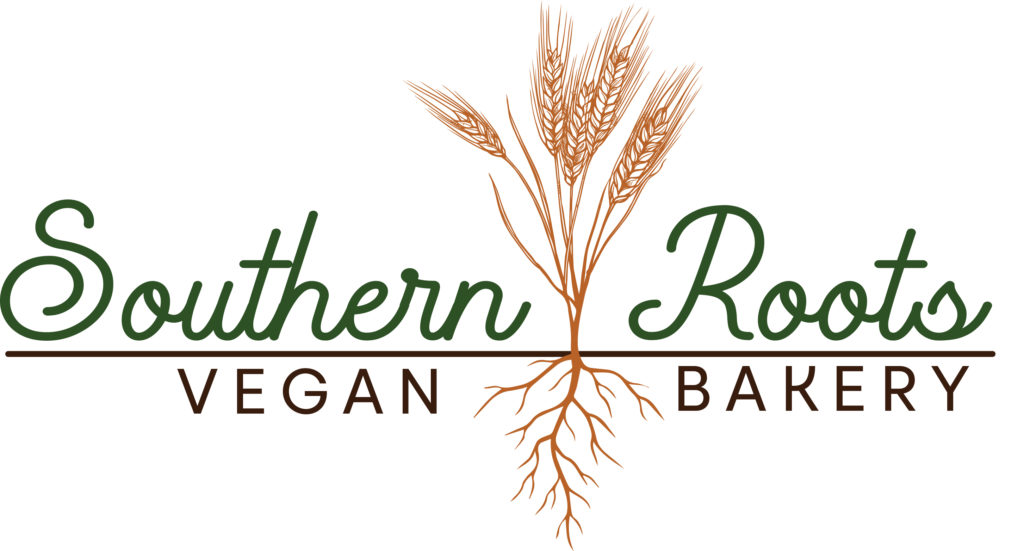 Southern Roots Vegan Bakery, an online vegan bakery that ships AMAZING Southern-inspired, scratch-made baked goods nationwide and has been nominated by VegNews (the world's #1 plant-based magazine) as the BEST Vegan Bakery in America, is thrilled to announce they are now offering same-day delivery to their hometown of San Antonio.
Local customers can now enjoy their famous vegan cake donuts, delicious cupcakes, cookies (all nut-free) and more! Favorites include Red Velvet Cake Donuts, Chocolate Luxury Cupcakes, Sugar Cookies with Rainbow Sprinkles and Mary Lee's Lemon Cake.
"We really want to get the word out to our hometown more than ever, as most of our customer base is out of state. We want to be an affordable option for them, whether they are vegan or not. Marcus and I are San Antonio born and raised. We love how friendly our city is and love seeing everyone at our Black Enterprise Vegan Market and when we do other events," said co-owner, Cara Pitts, who runs the business alongside her husband, Marcus Pitts.
The family-owned business went viral during the peak of the Black Lives Matter Movement, almost two years ago.
COMING SOON!
Beginning in August, customers will also be able to order SRVB's NEW VEGAN BREAKFAST SANDWICH made with Cara's homemade buttery biscuits, a Southern tradition, along with house-seasoned Beyond Sausage and Just Egg, for a satisfying morning meal.
TO ORDER:
Simply visit the Southern Roots Vegan Bakery website and click on the link at the top of the homepage to order. Customers can choose to have their goodies delivered or ready for pick-up at two locations, Monday through Friday.
San Antonians can still order SRVB favorites to ship to friends and family anywhere in the United States.
FIND SRVB BAKED GOODS at LOCAL RESTAURANTS & RETAIL SPACES
In more exciting news, Southern Roots Vegan Bakery has recently partnered with Project Pollo to bring their customers unbelievably delicious vegan (oat milk) milkshakes, loaded with SRVB's fresh cookie crumbles. The Double Chocolate Milkshake is topped with the Double Chocolate Chip Cookies and the Strawberry Shortcake Milkshake is topped with the festive Sugar Cookies. It's the absolute best way to treat yourself on a hot summer's day in South Texas!
Both of these cookies are also available for dessert (minus the milkshakes) at all of Project Pollo's locations in San Antonio and Austin. This fantastic fast casual restaurant has plans for continued expansion all across Texas, so keep an eye out!
Southern Roots Vegan Bakery's goodies can also be found at other restaurants and retail spaces, such as Urban Soul, a vegan soul food restaurant. They'll be coming soon to Denton, Texas as well, at Mashup Market, a plant-based grocery store.
"Our goal is to be more integrated into our hometown. It's important to us to build local relationships, and we appreciate every opportunity to showcase our products," said Cara.
BLACK ENTERPRISE VEGAN MARKET
Finally, Southern Roots Vegan Bakery is thankful for the continued growth of the Black Enterprise Vegan Market, which they host once a month on the 4th Sunday from 12-4 PM at The Cherrity Bar.
The market, which launched in May this year, showcases local, black-owned businesses that sell vegan products, from beauty products to, of course, wonderful desserts and other great vegan eats!
Expect to see even more delicious offers from SRVB this year. As we always say, "it's so good you won't believe it's vegan!" But you have to taste it to find out!
For more information on Southern Roots Vegan Bakery,visit southernrootsvegan.com.